Hi guys! Today's post is 10 random facts about me. I kinda sorta stole this idea from another blogger I used to read years ago. Even though there is a whole ABOUT page on my site that tells you some details about me and my purpose for my blog , I thought these questions were fun and would be a good way to share a little more insight into who I am. 
I may update these yearly just to see if I've changed any. Oh, and bee tee dub, these would be fun date questions. 
You're welcome 😊
So, here are ten random facts about AB...
1. If money was no object, what's something you would buy right now?
A house on the beach 
2. Spring vs Fall
Spring because I was born in the Spring and it's first season of the new year
3. What's on your nightstand?
A lamp, alarm clock, a painting of young AB, books, glasses, pics of my kids and EOS chapstick. My nightstand is actually a bookcase so it's not as cluttered as it sounds. 
4. What's your favorite room in your house? 
I live in an apartment but my favorite room is my living room.  I love my couch and I love the natural light it gets. 
5. If  you could have lunch with anyone in the world, who would it be?
This was difficult so I had to pick two.
Auntie  Oprah!! And she is paying for lunch! 
Ina Garten!! And she is cooking lunch!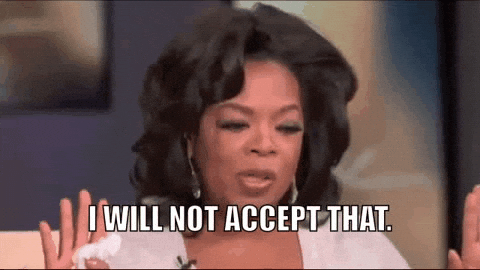 Ok, how about you and I have lunch at Ina's house and she cooks?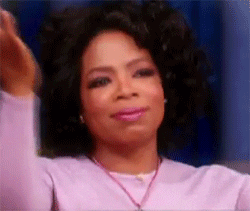 Whew! Now that Auntie O is happy, let's finish these questions. 
6. Name one thing on your bucket list
Drink a great French wine in Paris
7. What's the best vacation you've taken?
A beach trip I took to St George Island, Fl. It was so nice to wake up to the sound of waves every morning. The home was beautiful and had amazing views! I knew then I wanted to live as close to the ocean as possible. 
8. Congratulations, you just won an all expense paid trip to...
Paris. See #6
9. Backyard BBQ or Formal Dinner?
I will take both please! #FatGullSwag
10. What advice would you give your teen self?
Drink more water, eat less carbs, and never let go of your dreams. 
I would love to see your answers to these questions.
Hit me up on FB, IG, and Twitter! 
Enjoy! Comment! Share!
~AB



Please reload