I'm not great with money and finances. But I know the importance of being a good steward over your coins. Being a single mom, with two kids in college,  I have to be extra careful with my dollars and cents and my dollars and SENSE! (see what I did there?😏)
My biggest issue with finances is savings. Now I have my retirement savings on lock, but just regular schmegular savings for stuff like vacations, incidentals, kids askidentals, and such is a struggle. Well the savings part isn't a struggle, leaving it in there is the struggle. I'm the transfer from savings QUEEN!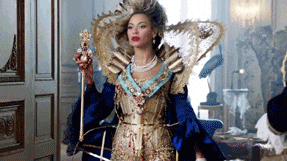 Live look at me heading to transfer money out of my savings....
I have a few tricks that I use to save money and to keep from spending it.  One way I try to save painlessly(again this isn't retirement savings, I have a 401(k)) is to Save the Savings. Every time I spend money, If I have saved anything by buying it on sale, or using coupons, I try to save the money I saved. Save the Savings...see what I did there? Y'all sick of me asking that by now i'm sure. 🤷🏾‍♀️
At the end of the week I add up the savings on the bottom of the receipts and transfer that to a savings account. That account is attached to my main checking accounts but it's with a different bank. I use Capital One banking for this savings account so I can get the money when I need it but it takes a couple days. So I have to really need it to wait two days.  If you need a way to keep your savings away from you for a while I suggest using a seperate bank from you main spending accounts. I like online banking because they don't normally charge fees.
I have recently started some small online investing. And while I don't really have a clue what I'm doing, I have managed to save and make a little money with the Stash app. It is an online app that you can use for automated savings, investments and what I call Swiper Savings. Swiper savings is where the bank, moves small amounts of money from your accounts and saves it for you. It's like three ways to save in one. I like it. If you want to know more about Stash or if you want to sign up, don't be shy, click the icon for a  referral link and we both will get a little free coinage.  
Self lender is my other little finance friend. I use it to save money but also boost my credit score. It's basically a CD loan/savings account. You tell them how much you want to save and it's set up as a loan and you make monthly transfers(payments) to your account. It shows up as an installment loan on your credit report. You will make from 12-24 monthly, and TIMELY, payments, and at the end of the loan period you get a check for what you have paid in minus the fees. And you should see a pretty  substansial increase on your credit report. I'm up 50 points in three months. My goal is 100 points. (I gotta qualify for a spot near the beach in a few years!)
Again if you're interested, click away. I know I get a free $10 if you sign up from my link, I don't think you get anything. Well, you get a higher credit score, savings, and good karma. Win! 
I have hella ways to save money. But again, leaving the money in savings was my issue. I finally found a way to remedy that. I tell my money where to go with a spending budget. I started budgeting my spending money a few months ago. Basically the money I have after paying bills is allocated into five categories, food, personal, household, gas and miscellaneous. By doing this, I haven't had to transfer money from my savings to cover these expenses.  It's been super helpful for me. I know exactly how much I can spend and once I'm at my budget in a category #Dassit! I try not to spend anymore. Now I do have savings accounts for specific expenses, like car maintenance, insurance premiums, etc, so I do make transfers for those. But I haven't had to transfer money from my savings in a while to cover my balance and not know where that money went. 
My finances are a part of the five areas of my life that I focus on to reach Bliss. As with other areas I am constantly editing and reviewing my money bags to see what is and isn't working.  With as many trips as I have had around the sun I have to b careful about my future and where I plan to be once I stop working. 
I hope this post encourages you to think about saving and investing more. Secure the bag folks! 💰 
How do you save? 
Enjoy! Comment! Share!
~AB



Please reload