I was listening to one of my fave podcasts a few weeks ago and they did an episode called The Soundtrack to Your Life. It was basically a music episode where the named songs for different situations in their lives.  It was one of my favorite episodes so I thought I would recreate it here on the blog. 
I decided to not use any Prince songs. I could honestly name a Prince song for each one of these questions but to make it more interesting, I decided to not use his music.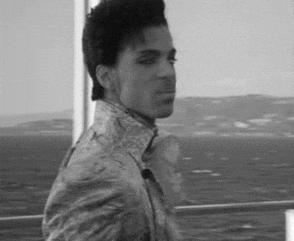 Here is the current Chasing Bliss Soundtrack...
What song makes you feel victorious? 
--Just Fine by Mary J Blige(this was my RECORD!! It was my ringback tone for years!!!!)
What song will make you run to the dancefloor?
--Wobble by Vic 
What song makes you think of the person you love?
--Me, Myself and I by Beyonce' *shrugs*
What song would have playing when your booty call opens the door?
--Drunk in Love by Beyoncé and Jay-Z
What song do you play when you have had a bad day?
--Cherish the Day by Sade'
What song/songs always get stuck in your head?
--currently I'm Upset by Drake but I tend to wake up with a song in my head most mornings. 
What artist/group/song writer seems to write songs for you? 
--Neyo of course he's second, Prince is my first choice 
What is your favorite praise song?
--Hold on by Sounds of Blackness
When you getting ready to fight or be confrontational, what song do you play?
--I don't fight but if I needed motivation to do so  it would be Bitch Better Have My Money by Rhianna
What song do you want played at your funeral?
 I have a friend that says she wants Drop played at her funeral. I don't even know who the artist is,  Drop is a rap song from the 90's and when the chorus comes on you drop that booty down to ground. That is her record! LOL 
Ok mine is..
--Zoom by the Commodores
What is your birthday song?
--Last year it was Rake it Up by Yo Gotti #dontjudgeme 
What song do you like to sing because it has curse words in it?
--Currently For Free by Drake and DJ Khaled but in 5th grade it was anything by 2 Live Crew
What song do you sing loud even though you know you can't hit the notes?
--For Your Love by Stevie Wonder
I love this challenge because it's a great ice breaker and conversation starter.  Most people at least like music so if you find yourself at a party and it gets quiet, whip out some of these questions and play the songs as people answer. If you are on a date and run out of questions to ask, whip out this list! It's a great ice breaker and a great way to get to know someone. 
Want to make it harder? Chose one artist and just use their songs for the answers. Or pick on year and only use songs released in that year. The possibilities are endless! 
This was hard and fun. I bet if I did this list again tomorrow these answers would change. 
Let me know what your answers are!
Enjoy! Comment! Share! 
~AB



Please reload